Plaintiffs across the United States are filing lawsuits after Philips Respironics announced the recall of CPAP, BiPAP, APAP and mechanical ventilator devices that expose customers to the risk of cancer and other health issues stemming from a carcinogen released by the Philips' machines. Each of the identified devices uses a sound dampening device that consists of a polyester-based polyurethane (PE-PUR) sound abatement foam.
The PE-PUR foam in these Philips CPAP machines can break down into a gas or small particles, which can lead to inhalation and ingestion by customers. When a customer takes the PE-PUR sound abatement foam into their bodies, by inhaling the particles or accidently eating them, serious injuries may result, such as Lung disease and a variety of cancers.
Patients that rely on these breathing machines should not have to worry about their Philips CPAP machine causing cancer or lung disease; however, it is an unfortunate reality. Your Fierce Advocates™ at Cannon & Associates are ready to fight for you and seek the compensation you deserve for being harmed by Philips CPAP machines and Philips ventilators. We look forward to answer your questions and building your case for compensation, if you suffered a medical issue subsequent to prolonged exposure to a Philips CPAP machine or Philips ventilator.
What is a Philips CPAP Machine?
CPAP, BiPAP, and APAP machines are all designed to assist patients sleep better, despite respiratory issues they experience, while asleep. However, the design and function of each device is slightly different. The following is a brief overview of the purpose and function of CPAP machines and similar products:
Continuous Positive Airway Pressure (CPAP) machine: When some people sleep their airway will become constricted causing snorning or worse gaps in the time the person breathes, while asleep. CPAP machines stop the airway from being constricted by delivering a steady flow of air through tube attached to your face with a mask. The CPAP machine is the most common machine used to address obstructive sleep apnea.
Bilevel Positive Airway Pressure (BiPAP) machine: Similar to a CPAP machine, the BiPAP machines still delivers continuous air pressure, while you sleep; however, the pressure from the BiPAP machine is higher when you breathe in and lower when you exhale or breathe out. The BiPAP machine is commonly used to treat COPD and breathing problems, which are often a result of neurological disorders. BiPAP machines are sometimes refered to as Variable Positive Airway Pressure (VPAP) machines. These terms are interchangeable.
Automatic Postive Airway Pressure (APAP) machine: APAP machines automatically adjusts the air pressure for the specific person's breathing needs. The APAP will change the amount of pressure to the airway throughout the night, as sleep stages change. The APAP machine works by constantly measuring how much resistance is in your breathing or a breath-by-breath level. APAP machines are used to treat similar conditions as CPAP and BiPAP machines; however, some patients select this option for the increased sophistication of being able to adjust pressure on a breath-by-breath basis throughout the night.
Ventilators: Continuous and Non-Continuous ventilators: Ventilators push air in and out of your lungs though a mask or breathing tube, similar to a CPAP machine; however, the ventilator carries oxygen rich or oxygenated air to your lungs and carries out the waste or carbon dioxide air when you exhale. Ventilators are seen more often in hospitals, than at home treatments, as they require an additional level of sophistication.
How do Patients use CPAP Machines?
Patients across the United States use CPAP machines by connecting the CPAP machine through a tube, to a mask attached to the patient's face, which pushes the air pressure into the patient's lungs. CPAP machines are a breathing treatment used by individuals with sleep apnea, COPD, and other sleeping or breathing disorders. The CPAP machine uses pressurized air to push air from the machine into the patient's mouth and nose to keep the airway clear of any constriction or blockages, while the patient is asleep. Additionally, CPAP machines and the like improve the quality and duration of the patient's sleep, as they are not fighting to breath, while asleep.
BiPAP and APAP machines, described above are an alternative to CPAP machines that are commonly associated with more serious breathing conditions and allow for the air pressure to change during sleep as needed, which is detected by the machine itself.
The most disheartening issue with the Philips Respironics recall of CPAP machines and the like, is that Philips is the leading manufacturer of all these products, meaning the highest number of potential customers have been subjected to the risks associated with the Philips CPAP machine recall, which as explained below may cause cancer, lung disease, and other health issues in customers.
Philips CPAP Machine Recall List
The following long list of devices covers all the recalled Philips CPAP machines and Philips ventilators that have the identified PE-PUR foam, which may be linked to causing cancer and other health issues. Although Philips has identified this as a complete list of devices that have the identified PE-PUR foam that may cause cancer, lung disease, and a number of other health issues in customers, it is best to speak with your physician prior to changing breathing treatments and/or terminating the use of your CPAP machine or ventilator:
Recalled Philips CPAP & BiPAP machines:
C-Series ASV
C-Series S/T and AVAPS
DreamStation ASV
DreamStation ST, AVAPS
DreamStation
DreamStation Go
Dorma 400
Dorma 500
SystemOne ASV4
OmniLab Advanced+
REMstar SE Auto
SystemOne (Q Series)
Recalled Philips ventilators:
A-Series BiPAP V30 Auto
A-Series BiPAP A40
A-Series BiPAP A30
A-Series BiPAP Hybrid A30 (not marketed in the U.S.)
Trilogy 100 & 200
Garbin Plus, Aeris, LifeVent
Philips CPAP Machine PE-PUR Foam Side Effects
The above referenced Philips CPAP, BiPAP, and ventilators were recalled by Philips Respironics, due to the devices using polyester-based polyurethane or PE-PUR foam. The foam is designed to reduce noise and vibrations in the machines; however, it can breakdown over time and result in carcinogenetic or toxic materials being released as gas or particulars, while customers sleep.
The PE-PUR foam has been identified to enter the customer's airway and be inhaled or ingested in many customers resulting in serious health concerns. Although the total scope of possible health issues and consequences that may come as a result of the PE-PUR foam is yet to be determined, the following list identifies many of the health issues linked to the PE-PUR foam:
Potential Carcinogenic (Cancer)
Damage to lungs, kidney, or liver
Respiratory infection
Sinus infection
Coughing with pressure in the chest
Headaches and dizziness
Irritated nose, eyes, and/or skin
Asthma and inflammation
Nausea and vomiting
Do Philips CPAP Machines cause Cancer?
Unfortunately, studies show that the Philips CPAP machines and other identified devices with the PE-PUR foam may have cancer causing effects. Each identified device was manufactured with PE-PUR foam, which as stated above can deteriorate and is toxic, if ingested or inhaled. Some of the most concerning risks associated with inhaling or ingsting PE-PUR foam is the increased risk of lung cancer, kidney cancer, and liver cancer. You are entitled to seek compensation, if you have been diagnosed with cancer or any serious health issue after prolonged use of a Philips CPAP machine or other identified device. Contact Your Fierce Advocates™, if you have questions that need to be answered about the Philips CPAP machines or other Philips devices listed above.
Your Fierce Advocates™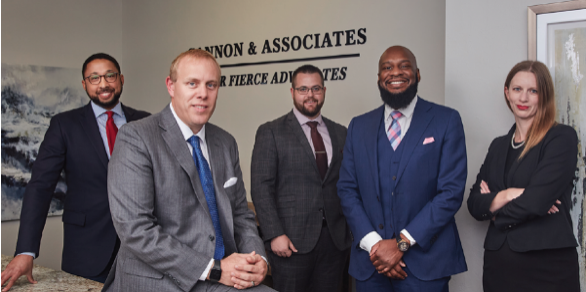 Many CPAP machine users will never have an issue with their device. However, those that are victim to the Philips CPAP machine recall may suffer serious health issues, including lung disease and cancer. Our Team of Fierce Advocates™ is dedicated to serving every client and family we have the privilege to represent.
Do you have a case for a CPAP Recall lawsuit?
You may be eligible to file a CPAP lawsuit against Philips if you meet the following criteria:
You used a CPAP, BiPAP, or ventilator recalled by Philips Respironics for more than 12 months;
You developed cancer, lung disease, or other serious health issues after using a recalled Philips CPAP machine; and
You used the Philips CPAP machine or other device as recommendations.
Has a CPAP class-action lawsuit been filed?
Yes, in June 2021, a class-action lawsuit started against Philips Respironics. The lawsuit alleges Philips knew about the various health risks associated with PE-PUR foam, but used the material despite the health risks.
Your Next Steps
You should contact an experienced plaintiff's attorney, if you have suffered health issues as a result of using a Philips CPAP machine or other Philips recalled breathing treatment. Cannon & Associates is fighting for many clients already and we are ready to answer your questions and potentially assist you or your loved one in seeking the compensation you deserve. Founder John Cannon has been recognized as a Super Lawyer and is currently serving in the Army National Guard as a Judge Advocate. Our team of Fierce Advocates are ready to hear your story and fight for you! Contact Cannon & Associates by completing the CONTACT FORM ON THIS PAGE NOW or CALL at (405) 906-4051 for answers to your questions.